You, Us, Them
We are able to support you wider than just products.
Dropship: a term used throughout the retail world and means different things to different people, we have the ability to provide fulfillment of our products direct via a number of routes.
With support from our dedicated team we can arrange order fulfillment via; our bespoke Shopify app, data feeds, EDI, API or good old CSV. With a huge range of awesome products we can hold the stock and handle the dispatch leaving you to focus elsewhere.
We can always adapt and develop systems to work for you, it will not be an answer of no, it will be answer of let's make it happen.
Direct Dispatch, it just makes sense.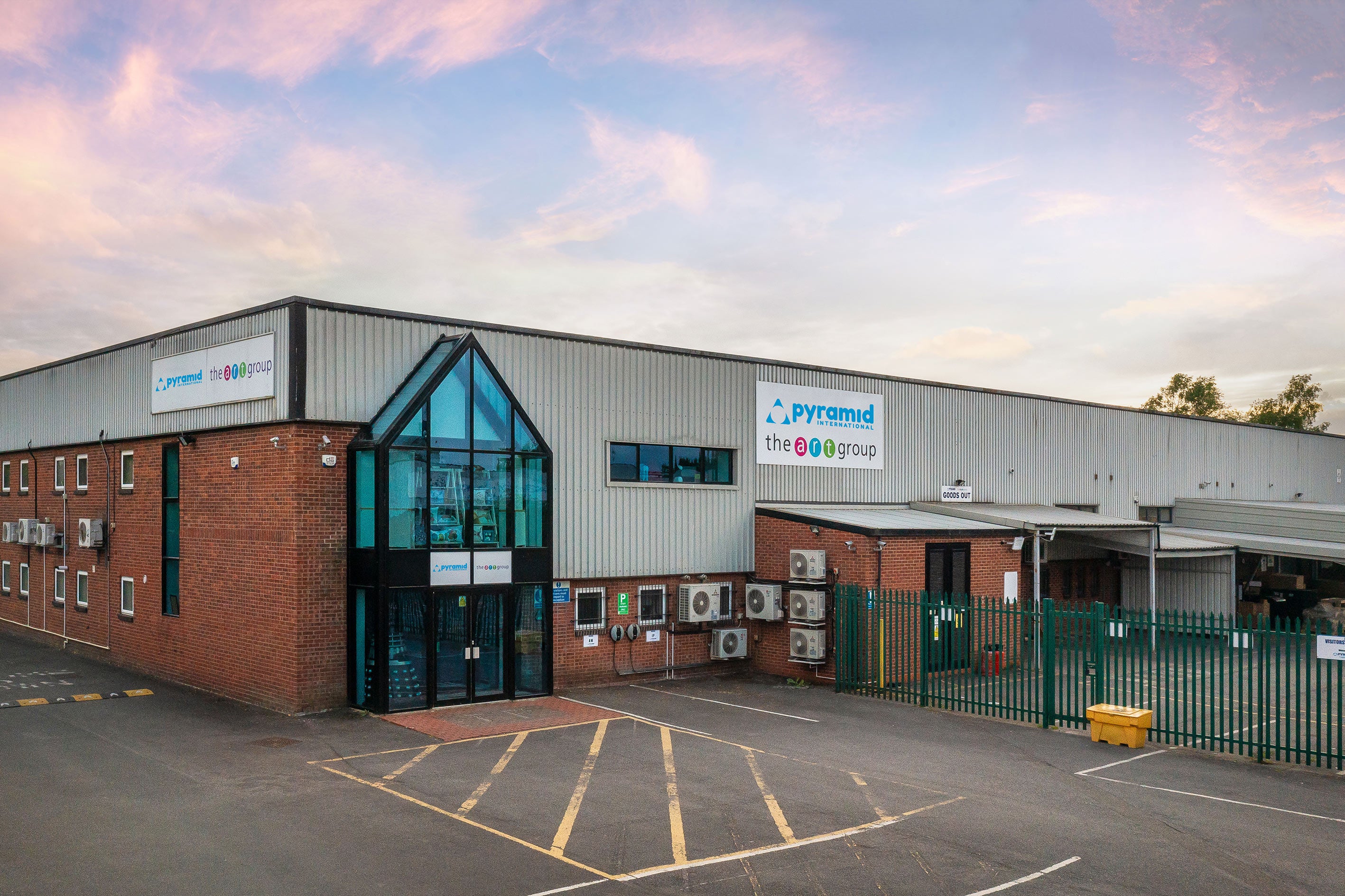 Unit 2
Our 2nd Unit can also be your 2nd Unit.
In 2022 we set about looking to provide a dedicated resource close to our Leicester HQ, After looking for months we eventually settled on somewhere quite close... about a 50 yards away across the street at Unit 2. The new unit quickly got called the 2nd unit, unit 2 or sometimes across the road! Because everyone kept calling it Unit 2, Unit 2 was born.

Unit 2 is a dedicated print on demand fulfillment hub designed to be the most efficient print on demand direct dispatch operation in the UK, floor to ceiling Unit 2 has the latest technology, equipment and staff expertise ensuring that orders are recieved, printed, quality checked and dispatched seemlessly in the quickest way possible.
Unit 2 Can Help You:
• Pyramid or Art Group Print On Demand - Direct Dispatched
• Your Imagery/Brands Printed On Demand - Stock Into You
• Your Imagery/Brands Printed On Demand - Direct Dispatched
Through the combined strength of Pyramid International we are able to provide the an extensive range of 'blank' products, these blanks can be utilised numerous ways either printing our own designs and products on them, or opening the door to you to create your own products from your own brands or artwork either as limited runs and supplied direct to you or we can dispatch these direct to your customer.
Production
Unit 2 is equiped with the latest production technology across a range of product types helping us provide the most efficient production for everyone.
State of the art of direct to garment printing technology with the next generation most advanced garment printer the Kornit Atlas, capable of producing hundreds of garments on demand per day.
A range of high spec production printers producing on demand canvas, art prints and posters across various sizes and medium.
A growing range of dye sublimation production across a wide variety of ceramic mugs, homeware and more.