We are Pyramid
The home of cool licensed merch!
Our obsession: bringing the very best in branded merchandise to the masses through our vast partner network of retailers, not just in the UK, but all across the globe.
Our unrivalled range of unique products extends to posters, wall art, stationery, hydration, apparel, gifting, homeware, accessories and beyond.
We work with a broad range of epic licences including Disney, Warner Brothers, Universal to name but a few – we're always on the look out to ensure that we bring our customers 'the next big thing'.
We pull out all the stops to be true innovators in our field.
Always leading. Always listening. Always awesome.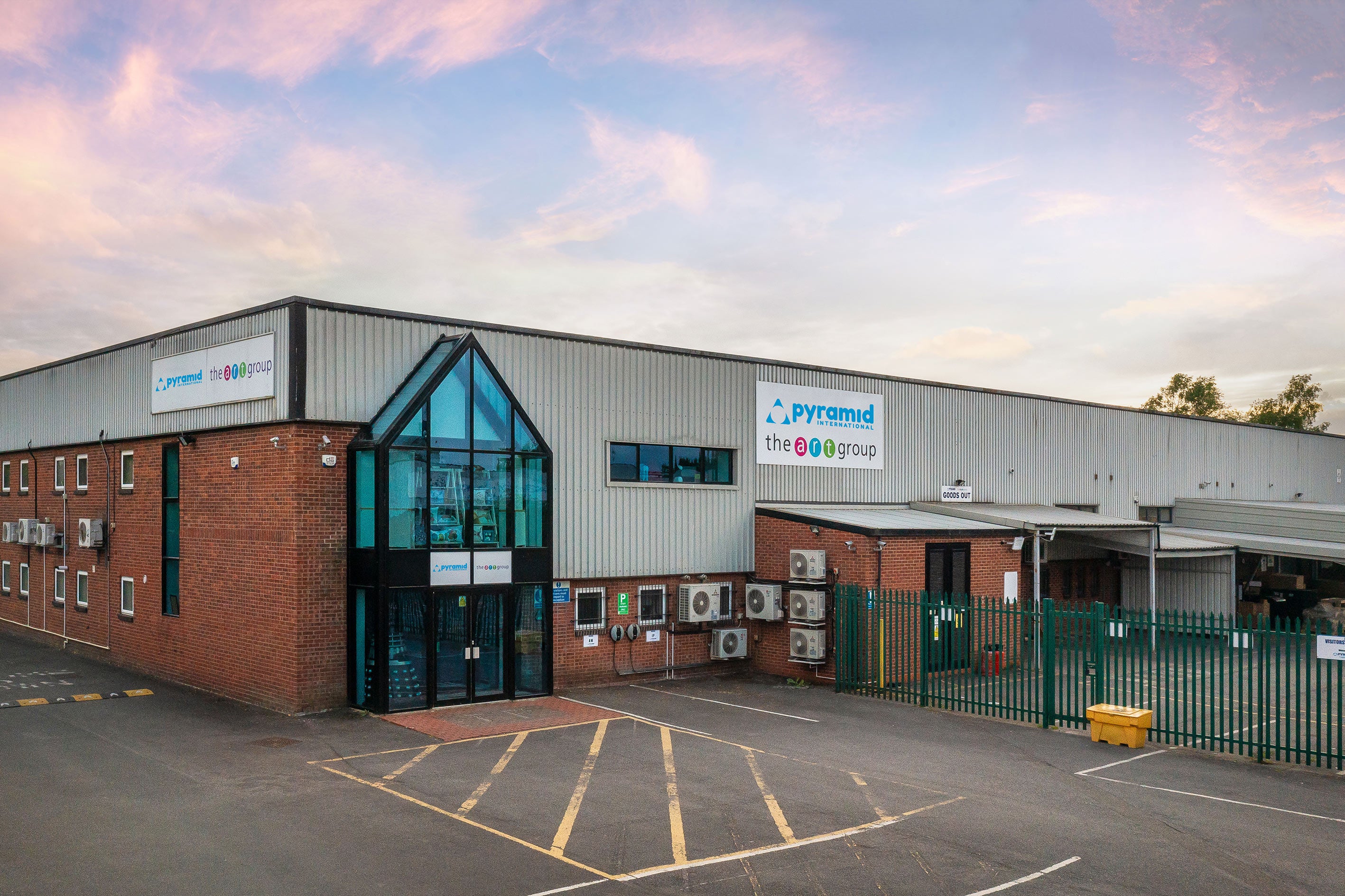 The Pyramid Network
From tiny acorns….
Established 30 years ago in 1992, what began life as a small UK business selling posters, has expanded into a hugely successful multinational organisation. 

Pyramid has acquired or invested in multiple companies around the world and continues to thrive and evolve year on year.
Pyramid International comprises:
• Pyramid International (UK)
• Pyramid America (USA)
• Pyramid Europe (Germany)
• Pyramid China (Hong Kong)
• Pyramid France
• Hole In The Wall (Holland)
• Impact Posters (Australia)
• The Art Group (UK)
Through the combined strength of these businesses, Pyramid is proud to offer an unrivalled distribution network to our licensors together with the highest quality and greatest range of products to our customers.
Hundreds of great licenses
Licensing is the beating heart of what we do at Pyramid. We are proud of our established and growing license portfolio. We hold hundreds of the top licenses, and persistently keep our finger on the 'pop culture pulse', to ensure that we continue our legacy of bringing the very best to market.
Covering a broad spectrum of genres across music, movies, TV, gaming, anime and more – we endeavour to develop ranges of products that will inspire and excite our customers –with immense success.
As we approach our 30th year of bringing licensed merchandise to the word, we are confident that our thousands of customers, small and large, know who to trust for the very best in licensed drinkware, stationery, wall art, accessories, and apparel.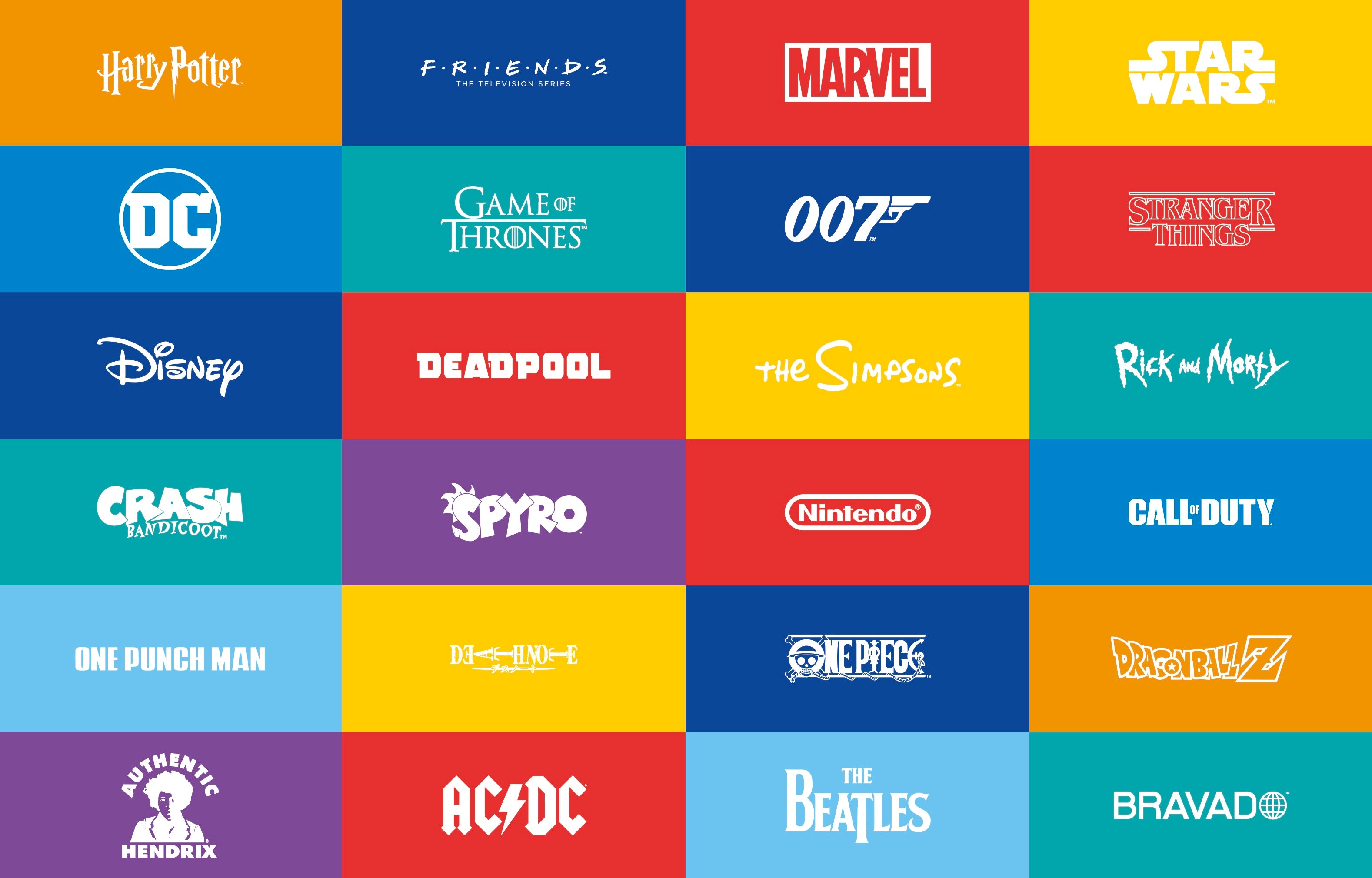 UK Retail Partners
Pyramid's UK sales operation continues to expand thanks to key partnerships and exclusive supply agreements with a broad spectrum of retailers (both on and off-line) such as HMV, Asda, The Range and Next. In addition to High Street retailers and grocers, we also work with thousands of independent retailers across the UK.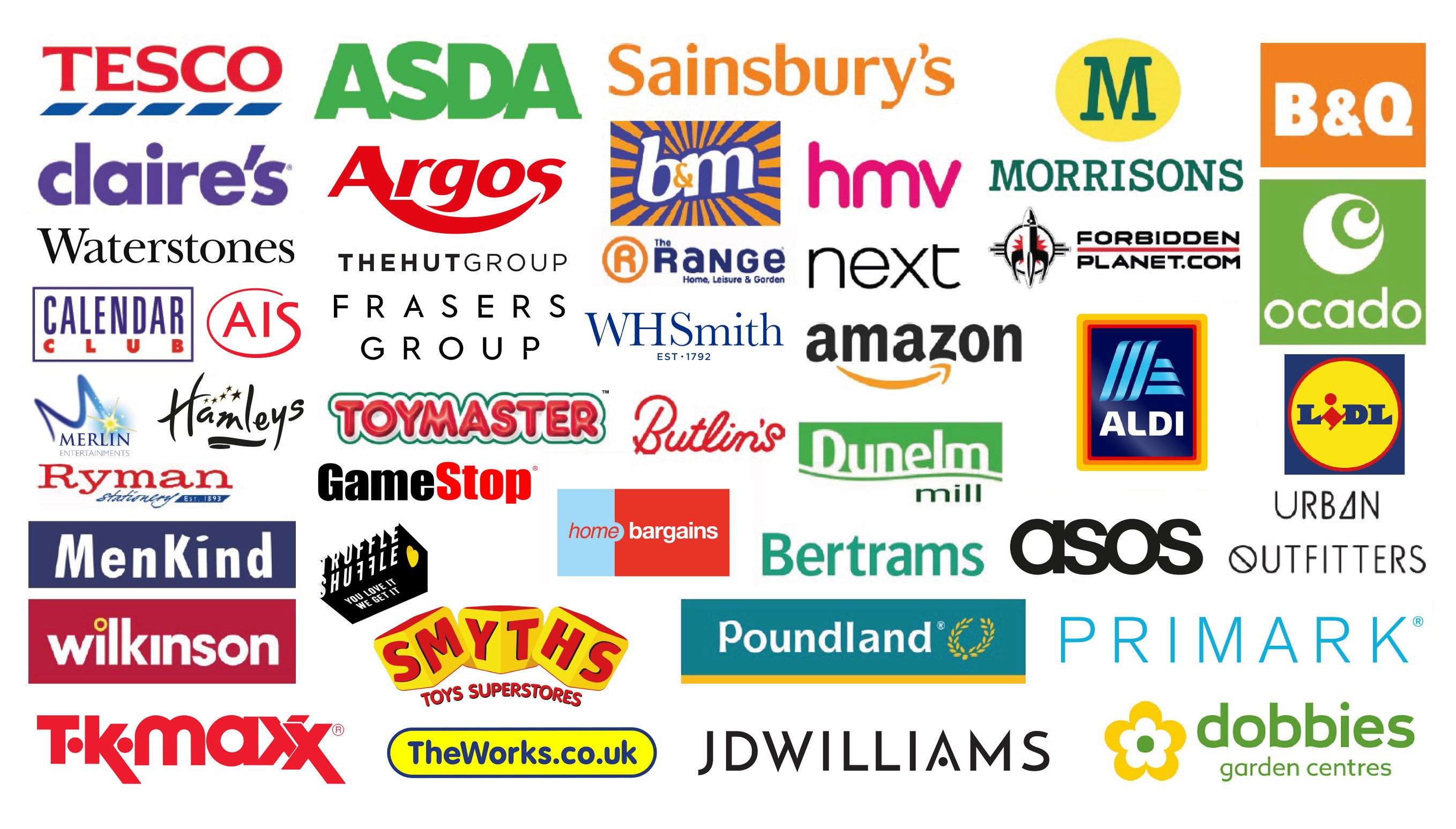 International Retail Partners
Growth is by no means confined to the UK. As a result of our expanding overseas operations, Pyramid is constantly developing new links overseas, and our portfolio of international partners is expanding all of the time. We are proud to work with retailers such as Walmart, Edeka,TJ Maxx and Target.